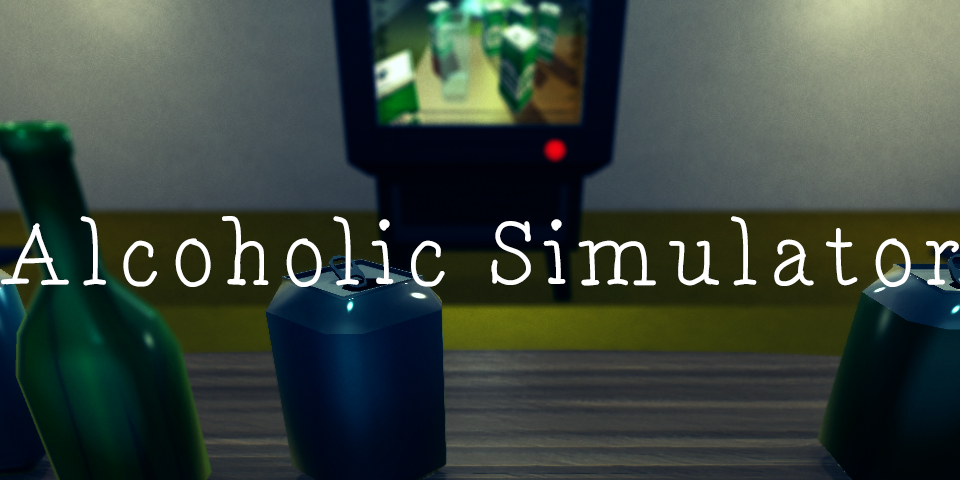 Alcoholic Simulator
We're on Greenlight, guys! Click the image below to check us out. Cheers!

Ever wanted to be an alcoholic? Yeah me neither.
I mean, the hangovers are just the worst and that liver transplant ain't gonna be cheap. Luckily, this game let's you drink all the booze you want without having to worry about those inconveniences at all. Also, the game is cheaper than beer!
Originally made for TAGJam 18, but after some unexcpected attention (hey, PewDiePie even played it!), with over 4M views on YouTube and almost 60k on GameJolt, the game is now improved in every way possible in order to give you the best alcoholism experience you can find on the interwebz!
http://alcoholicsimulator.com
Features:
Alcoholism
Cutting-edge physics
Graphics
And a lot more!
The game will be released soon (like late spring/summer 2015?), but in the meantime you can follow @AlcoholicSim to stay updated and check out the original game for free over at GameJolt! And while you're at it, feel free to like the game on Facebook as well!
Also, drinking a lot of alcohol IRL is pretty stupid, especially every day. So don't be stupid and drink responsibly! (if you're going to enjoy yourself some good ol' booze that is)